Fendi Poncho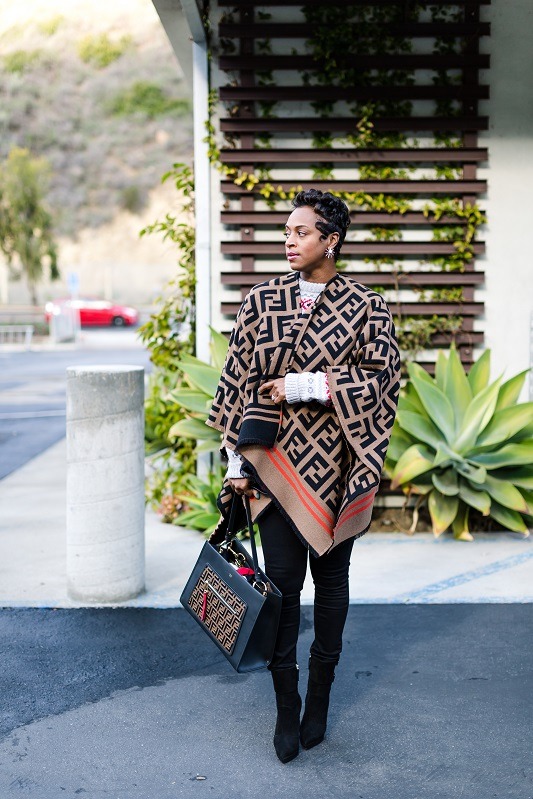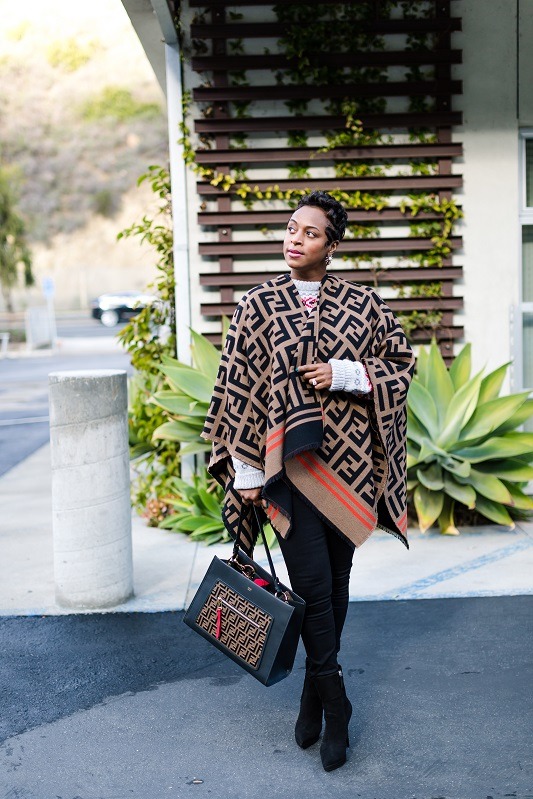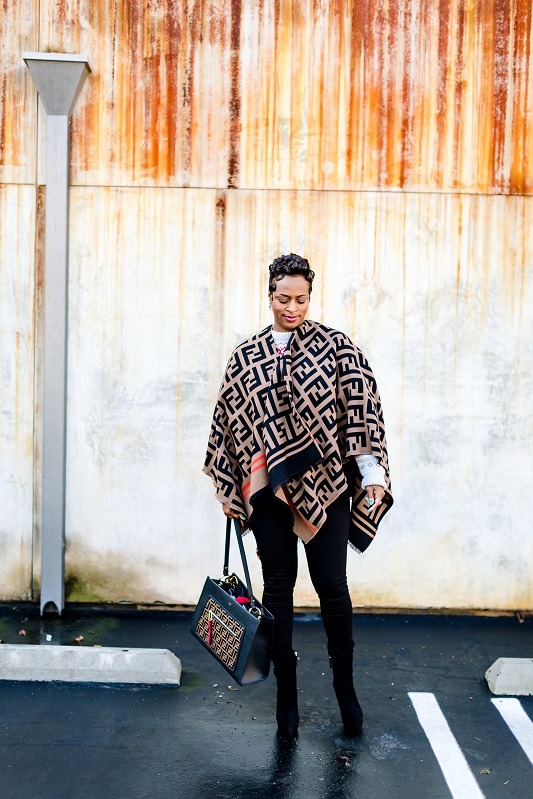 What's a great alternative to a heavy winter coat when it's not too cold outside?
A trendy Poncho! Poncho's are fashionable, versatile, and perfect for layering. I own a few but none as fabulous as this iconic-logo Fendi!
Fendi was so popular back in the day and I LOVE they're re-emergence back into the limelight! From handbags to clothing to accessories, they've got
their pulse on what's HOT!  I'm lovin' it 🙂 Happy Stylin!
xoxo
Photos by Nona Photography